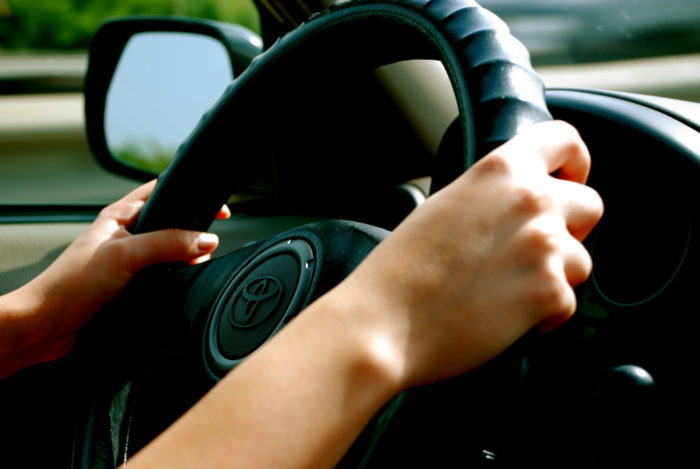 [日本語に変更]
In Malaysia, the issues related to driving license often cause troubles for foreigners.  Even if you have a local license, the time will come that you have to go through a process to renew your license.  If you are a Malaysian, you can easily do it at nearby post office (POS Malaysia) or eService kiosk.  But if you are a foreigner, you need to go to JPJ (Transportation Bureau) to process your license renewal. JPJ does not have counters dedicated to license renewal, and it makes the process harder for foreigners as the signboards and instructions found in JPJ are mostly in Malay.
In this article, I would like to share some tips on how to do the renewal process by yourself based on my own experiences. (Note: Information in this article as of June 2022)
Before renewal
Check the expiry date
First, do not miss the expiry date.  Nobody will send you a notice to alert for the expiry date of your license.  The expiry date is the same day as your birthday, so make it a habit to check your license once in a while and make sure that you are aware of which year it should be renewed.  And perhaps you may want to put it in your reminder.
In some countries, the renewal period is between few weeks before and after the expiry date.  But in Malaysia, basically you need to renew your license before the expiry date.
Download application form
For normal renewal (no changes to the license details), you need to fill out "Driving License Application Form (JPJ L1)".  This can be found in JPJ Official site, under Media Centre > Forms > Driving Licensing.  (If the display language is Malay as default, click "Pilihan Bahasa" on top of the page, and select 'English' to change the language.)
If there's any changes to the license details (e.g. You have a new passport, home address has changed, etc), use "Notification Form Amendment Of Driving License Details (JPJ L7)".  If you are going to update the information upon renewal, you don't need JPJ L1 form mentioned above.  You may wonder if JPJ L7 form is sufficient enough as it's so much simpler than L1 form, but I've done this twice and managed to renew the license and update the information using only L7 form.
Download JPJeQ app
One more thing. Don't forget to download "JPJeQ" app in advance.  A piece of paper with queue number used to be given out at the JPJ entrance, but they updated the system and now the number is given upon scanning QR code using this app.  It's not an option. You have no choice but need to use this app if you want to apply anything at JPJ.
It's funny to see that the app's review is full of bad ratings (★) and hundreds of negative comments from dissatisfied and angry users…  I must admit that it was little troublesome that I had to download the app just for one-time renewal purpose.  However, personally I didn't have much complaints as the app was working without any major hiccups and it served for the purpose -to get the queue number.  But I'm not so sure if there's enough benefits to justify the cost & time spent to come up with this digitalized queue system, although it may be convenient in some ways.
Things you need to bring
・Application form (JPJ L1) (For normal renewal:No changes to the current details) x 1
or (JPJ L7) (For renewal with updating the details)x 1
・Passport -Original copy (If you changed your passport since the license was issued, do not forget to bring the old passport too!!)
・Photocopy of passport (Front page with photo & name, + current visa page) x 1
* For renewal with updating the details, a photocopy of old passport is required too.
・Malaysia driving license -Original
・Photocopy of driving license (Front & Back) x 1
・Photo -Colour (White background:32mm x 25mm) x 1
・Smartphone (Download JPJeQ app in advance)
・Renewal fee (RM60/year x Max. 5 years) *RM30/year for Malaysian
Process flow at JPJ
Once you fill out the application form and make sure that you have everything else needed for the renewal, now you are ready to head to JPJ.  It's always crowded, but especially worse in Friday afternoon in conjunction with the Muslim prayer time.
(Updated: June 3, 2022) In the recent months, the congestion at JPJ HQ has been unusually bad, so much so that the queue numbers for the day often run out by the early afternoon.  For the time being, it is better to expect that the waiting time will be much longer than before.  (*By the way, people tend to give up going to JPJ in case of heavy rain.  So if it's still safe to drive there, during heavy rain may be one of the best time to go to JPJ.)
Some tips below may help you in application at JPJ.
Who are those wandering around outside JPJ?
Around the entrance of JPJ office, you will see a number of people who wander around with a shoulder bag (or belt bag) on and approach the visitors.  You may feel "Something is amiss…" as you observe their look and appearance.  These people are looking for the visitors who are unfamiliar with JPJ procedures so that they can charge 'commission' as they offer some 'help'. 
While walking from the car park to the office building, avoid looking around as if you came for the first-time and not sure what to do (even if that's the case).  Also avoid holding your passport in a way that everyone can see you are a foreigner.  Actually, it's good to avoid any behaviour that may draw attention of these touts.  You can just ignore them and no need to respond if they start talking to you.   (Although they don't really do any harm, it gets harder for you to say no if you respond to them.)
Queue up in the correct line
JPJ handles issuance/renewal of driving license, as well as car/ownership registration and tax for automobile.  The relevant section for license application and ownership related matters are different, and it's often hard to see which queue goes to which section as they get longer with lots of people.  So it's important to make sure that you are in the correct line.  (At JPJ HQ in KL, license application is handled at the ground floor, and the upper floor is for ownership registration.) 
Sometimes when it's crowded, you will have to queue up outside the office and it may take some time until you can get into the office building.  You may want to make sure that you don't have to leave the queue for toilet if you are going there alone.
Use of JPJeQ app
The app will automatically identify which JPJ branch you are in based on GPS location (as you allow the app to access the location data).  So launch the app once you arrive to JPJ branch, not at home.  It seems that some users experienced hiccup for getting location data and it took forever, probably that's one of the reasons why the app received so many bad ratings.  If you find that it's taking too long to get GPS location, close the app and restart it. (It worked for me.)  Once the app recognizes your location, the name of the current branch will appear on the app.  
For the rest of the procedures, you will be briefed at the counter (reception) step-by-step.  So you don't have to do anything on the app at this point as long as you can see the correct branch name displayed. 
Documents check & getting queue number
As you entre into the building, the officer at the reception counter will ask you which application you came for, and he will review if you have all the needed documents ready.   If you have any changes of information, it will be good to tell him at this point. (e.g. New passport, new home address, etc.)  In deed, this is a bit scary part as the officer is usually quite strict and often the people are scolded including some foreigners.
Be ready to promptly show any of the required documents when the officer asks for it. (If any needed document is missing, you will be chased away at this point, literally.)  Once the officer confirms that you have all the papers (Malaysia driving license, filled-out application form, passport and its photocopy, ID photo), then he will show you the QR code to issue the queue number.  Scan it with JPJeQ app. 
The app's display language is Malay only, so ask the officer for help if you are not sure about which button to press or what information to key in.  (Don't expect the service like 5-Star hotel concierge, but he will help you.)  If you see the queue number appeared on the app screen, you are on the system. (Refer to the picture below.)
Now you just need to wait until your number is called.  It's in Malay, but the queue number and counter number will be shown on the electric display.  You can also check on your JPJeQ app for your queue number, current number in progress, number of people waiting, and expected waiting time.   If your number is called, go to the designated counter quickly.  When the person doesn't show up in few seconds, they will skip the number and move on to the next one.  So be alert and regularly check how many people are still waiting before you.  
Application review, process, and payment
The officer in charge at the counter will review the application form and the documents for verification.  Tell the officer that you want to renew your driving license and if there are any changes in the license details.  He/she might ask you a few simple questions regarding your application as needed. 
For normal application form (JPJ L1), there's a column to indicate how many years you would like to apply for.  But if you are going to renew and update the information at the same time (JPJ L7), there's no column for it and the officer will verbally ask you, "How many years?"  You can say your preferred number of years between 1 to 5 years.*  There's no discount like the longer period is cheaper per year.  It's fixed, RM60/year for non-Malaysian. 
The officer will tell you the total cost based on your preferred number of years with the process fee, you need to pay on the spot.  They supposed to accept credit card, but sometimes the network is down and you might be asked to pay in cash (*from my own experience), so it will be safe to have cash on hand just in case.
*Note: One of the readers of this blog reported that he could only renew the licence up to the expiry of his visa @PJ branch as of December 2021.  It is unclear if this applies to all JPJ, or PJ branch is a little strict on that, or the officer in charge was in bad mood.
(Update: June 3, 2022)  When the present writer renewed his licence at JPJ HQ on May 2022, the officer accepted the preferred number of years which was beyond the visa expiry.
Once the payment is settled, the officer will give you a receipt with the licence details on it.  You will be asked to go to the counter at the very end of the office andput the receipt into the box labelled "RESIT" in Malay.   You need to wait around there until your name is called, it takes just about a few minutes.  So don't go anywhere.  (You don't have to wait right in front of the counter, stay nearby where you can hear the officer's voice when he calls you.) 
Collecting your license
Go and collect your new license as your name is called, and make sure that all the details are correct such as date of birth, name, and passport number.   If all looks fine, that's it.  You've successfully completed the renewal process!!   In Malaysia, there's no eyesight test or safety training program as mandated in some countries upon license renewal, the entire process will normally take about 45 minutes to 2 hours depending on the congestion. 
AD

Preparing yourself for the application
Firstly, remember that things may not go as you planned, so don't expect that everything will go smoothly.  Not just about JPJ, but most of the government related procedures in Malaysia is always complicated as often they make sudden changes -adding another required documents, changing the guidelines, or revising terms and conditions.  They may not be even mentioned in the agency's official website, and you will be informed of such changes only when you show up and talk to the officer at the counter. 
Very often the government office may be unusually congested for some reasons, and you may end up spending a whole day there for the process.  Make sure to have some buffer in terms of timeline and avoid making the last minute application.     
Another important thing is to make a good impression in front of the officer in charge.  Even just a friendly smile and greeting will make a difference.  It is true that sometimes the officer may appear to be authoritative or even rude in the perspective of different culture, but it is not wise to make an issue of it.  If they feel that you have an attitude, you won't gain anything but will just invite troubles.  Logical arguments may work in some other countries, but not really the case in Malaysia.
Many foreigners in Malaysia use the agent or 'runner' to get any official application done.  But if you are planning to do the license renewal by yourself, hope this article gives you some ideas.